SWIFT Pictures
Here are some pictures of SWIFT during its early days of assembly, integration and testing.

A picture of Fraser and Tim taken with the first LBNL thick, fully depleted, 4k×2k CCD detector array (engineering grade).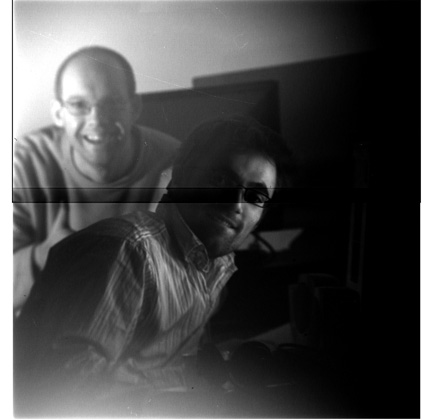 SWIFT being assembled in the Oxford Astrophysics laboratory (Aug 2008)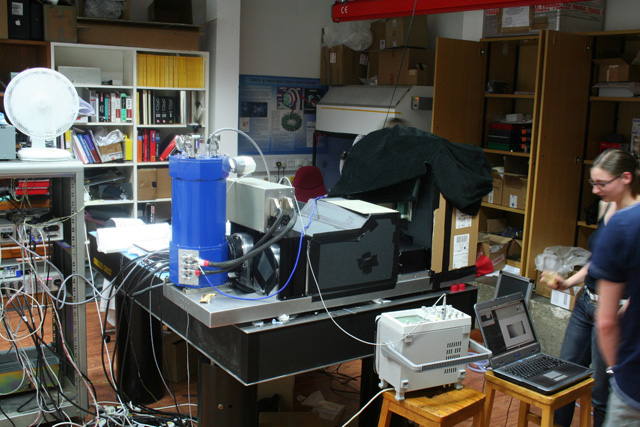 first light of SWIFT in the labaratory. An arc line lamp is illuminating the entire field of view, and the dispersed spectra are visible on the detector, together with the staggered slitlet pattern.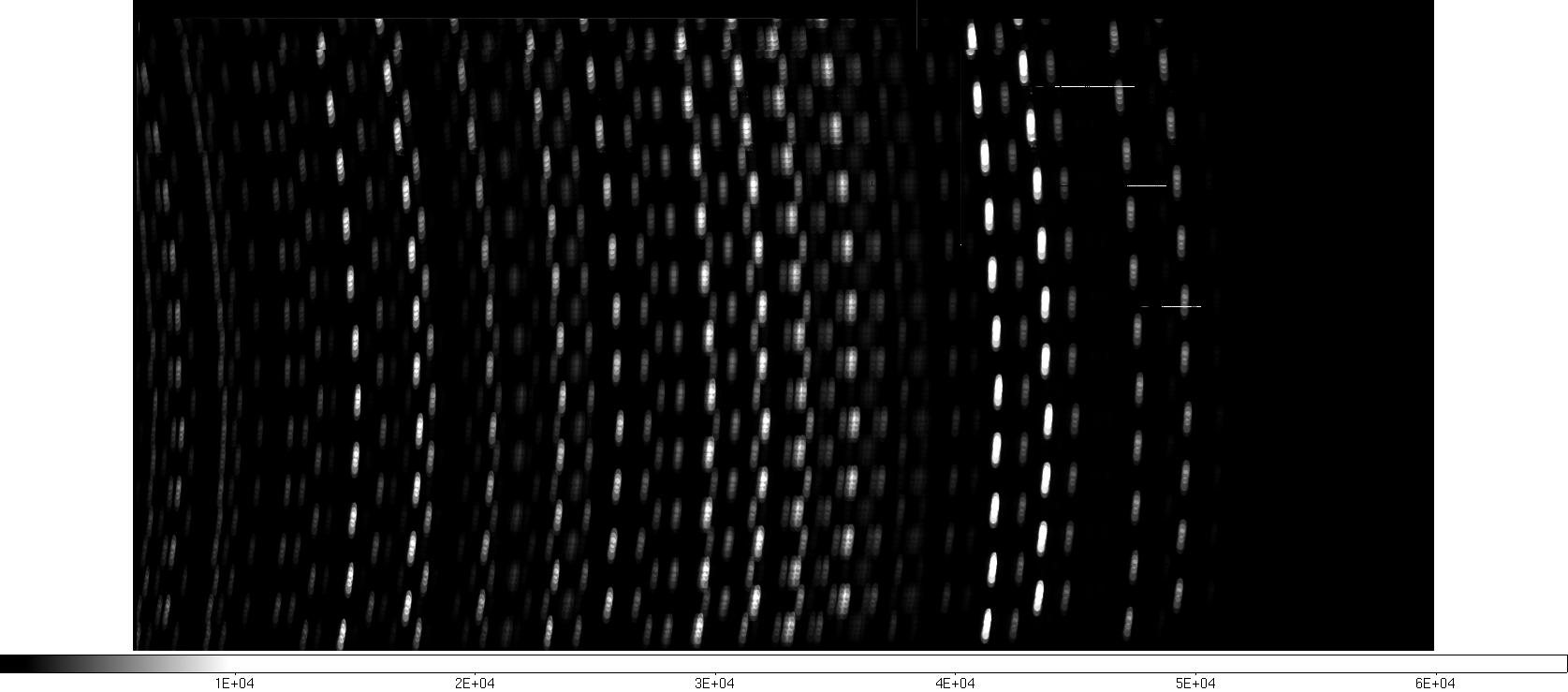 A nice picture of the LGS in operation at Palomar (courtesy Fraser Clarke), taken just before the start of SWIFT commissioning (Oct 2008)